FIRST FLIGHT EXPERIENCE
FIRST FLIGHT PACKAGE
Your Gateway to Becoming a Pilot!


Package Price of $295.00 Plus Tax
Click To Purchase

Your First Flight Experience includes a half hour in our full motion flight simulator with a flight instructor, then up to one hour in the actual aircraft with a flight instructor (including pre and post flight briefings).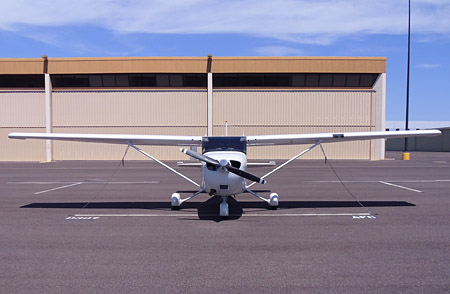 NEXT
The First Flight Experience starts with a brief introduction to the principles of flight and what it takes to become a pilot. This is followed by an exciting session in a state-of-the-art, full motion flight simulator. After getting the basics down in the simulator, you will learn how to perform a pre-flight walk-around of an aircraft. You will get a hands-on flying experience over scenic Scottsdale and the surrounding area while accompanied by a flight instructor.
AS SEEN ON FOX 10
Here you can view an episode on Fox TV 10 with the Cory McCloskey Flies on Aerodyne's Redbird Flight Simulator!
Aired in Scottsdale, AZ. - Click image to View


Package Price of $295.00 Plus Tax
Click To Purchase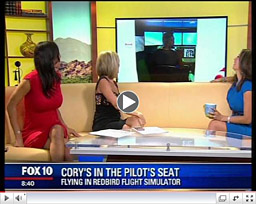 Flight Training | Sales | Training Rentals