RENTERS INSURANCE

SECURE, STRENGTHEN, SAVE!
Aerodyne provides superior value in Aircraft Renters Insurance. Renters insurance through Aerodyne Flight Center is the best way to protect yourself when renting or borrowing aircraft. It's affordable, comprehensive and easy to get!


5% discount for no previous claims


5% discount for current FAA Wings


Premiums 15% less than other insurance carriers


Civil Air Patrol can be added at no additional charge


Add your employer as additional insured at no charge


Cirrus Standardized Instructor Pilot (CSIP) 10% discount


Make your own selection of medical coverage's ($1000 included at no charge)


Loss of Use coverage (Compensates the company for what it would have made as a rental if the aircraft had been available.)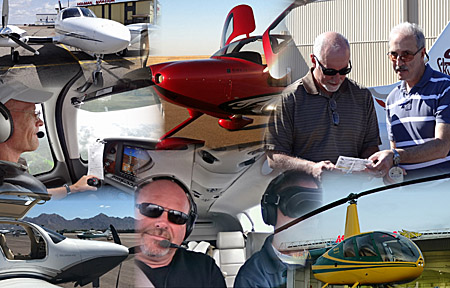 WHY BUY RENTERS INSURANCE?
You could be liable for the total amount of damage to the aircraft, not just the deductible. The insurance company will pay the FBO for the repair and could then legally pursue you, the pilot who caused an insurance loss to the insured. This is done as a means of recovering the amount of the claim paid by the insurance carrier to the insured for the loss.

Flight Training Sales & Rentals Aviation Insurance